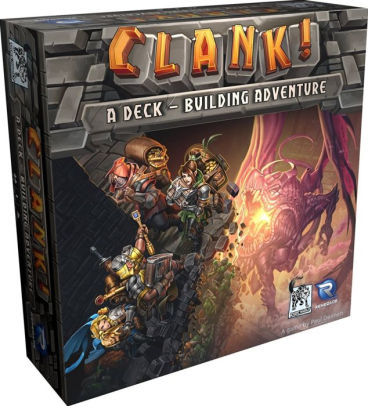 Clank! In! Space!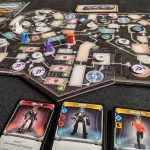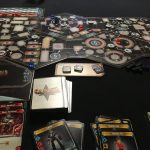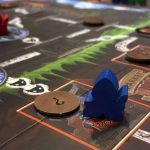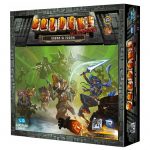 Set in a sci-fi setting, another version of Clack!. It is a hybrid of card and board games, designed for beginners and intermediate.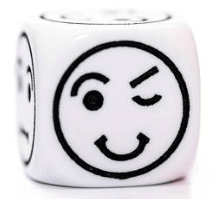 pros ++++++
+ easy to understand rules, entry level boardgame
+ not very brain-hungry gameplay, but you can combine
+ large, modular board, and thereofore definitely more complex than basic Clank!
+ interesting gameplay concept – risk failure and go deep into the spaceship trying to get more, or settle for less prey, but survive 🙂
+ cool working mechanics of generating noise – that is, the title buzzes
+ It's not bad for two people, but more fun awaits us in a larger line-up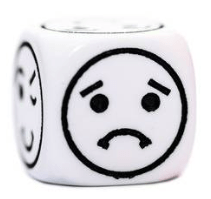 Cons —
– may be too easy in the long run, and as a result of which you do not return to the table often
– for this price there are not a lot of elements in the box
0
Board Games Geek rating
Weight
51%
Fun factor
51%
Designer
Paul Dennen
Artist
Rayph Beisner, Rastislav Le, Raul Ramos, Nate Storm, Franz Vohwinkel
Publisher
Dire Wolf, Renegade Game Studios, 17wanzy (Yihu BG), Arclight Games, Devir, Lucrum Games, REXhry, Schwerkraft-Verlag
Year of release
2017
# players
2 - 4
Suggested # players
Best with 4+ players
Recommended with 2, 3, 4 players
(172 voters)
Play time
90
Suggested players age
12 and up
Players age suggested by BGG
8 and up
(35 voters)
Category
Science Fiction
Mechanics
Deck, Bag, and Pool Building, Delayed Purchase, Modular Board, Open Drafting, Player Elimination, Point to Point Movement, Push Your Luck
Expansions
Clank! In! Space! Adventures: Pulsarcade, Clank! In! Space!: Apocalypse!, Clank! In! Space!: Apocalypse! – Planetary Destruction, Clank! In! Space!: Code Red, Clank! In! Space!: Cruel Doctor Promo Card, Clank! In! Space!: Cy-ball Promo Card, Clank! In! Space!: Cyber Station 11, Clank! In! Space!: The Last Starkiller, Clank! In! Space!: Triple Agents, Clank! In! Space!: W.H.I.S.K.E.R.S., Dire Wolf Game Room, Level Up Loot 2
Family
Game: Clank!
Primary title
Clank! In! Space!: A Deck-Building Adventure
Alternates
Břink! Ve vesmíru!: Velká galaktická loupež, Brzdęk! W! Kosmosie!: Raban w próżni, Clank! Dans l'espace!: Les Aventuriers du Deck-Building, Clank!: ¡En el espacio!, Klong! Im! All!: Ein Deckbau-Abenteuer, クランク!イン・スペース, 太空回响
Infos courtesy of boardgamegeek.com. More Infos.
You May Also Like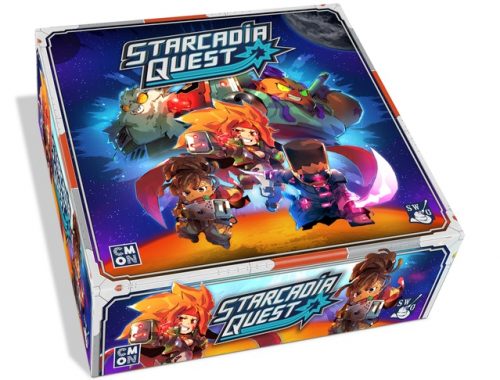 September 16, 2020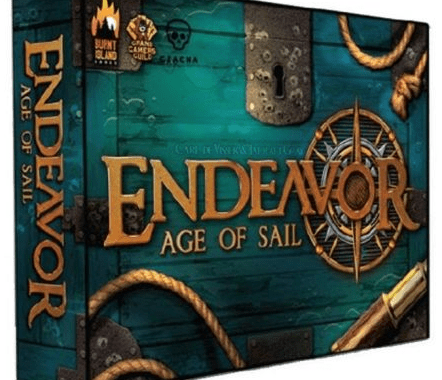 September 14, 2020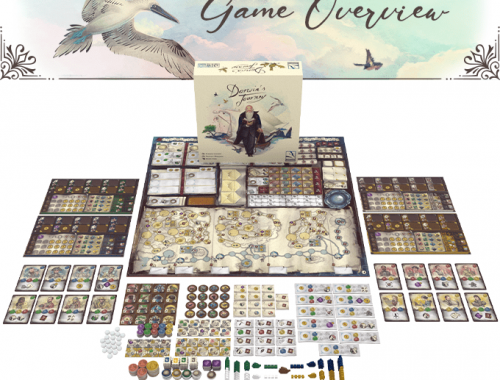 January 21, 2021