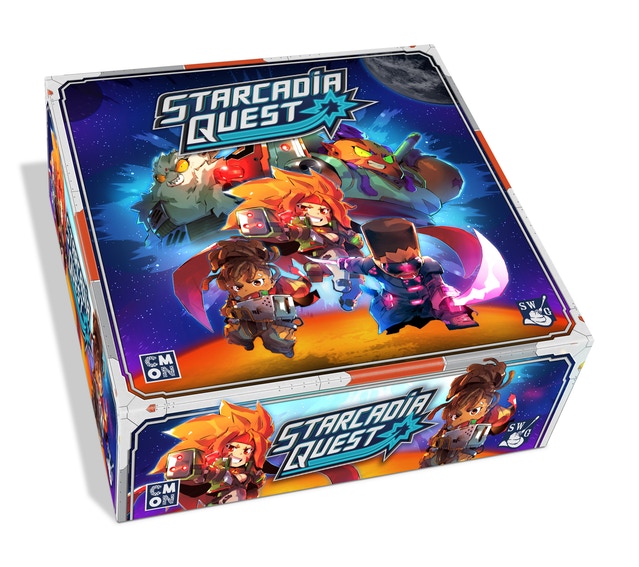 Starcadia Quest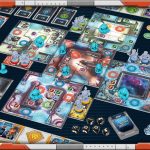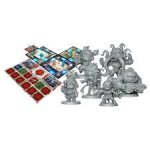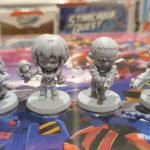 Starcadia Quest is an improved version of her older sister, Arcadia Quest. This is the work of the same authors, and consists of constantly rolling dice in order to eliminate all sorts of monsters (and other players).
In Starcadia Quest we will move around the space station and hunt both monsters that suddenly pop up in different places, as well as try to kill one of the heroes led by other players.
What's going on?
Starcadia Quest is generally aimed at players who expect easy-to-understand rules and a pleasant flow while playing. There is also virtually no plot here, despite the fact that we are playing scenarios that make up (theoretically) the campaign. During the campaign, the creators offered us a choice of which scenario from two possible ones we will use, but there is absolutely no story there, choosing a scenario basically means choosing a different board and other winning goals. And all in all, it's okay, Starcadia does not pretend to be a role-playing game – we just summon our heroes (in the team of each player there are two of them, each with a unique special skill) and go deep into the station to look for a battle. Before setting off, the most important decisions await us, i.e. the allocation of the so-called upgrades. Each of the characters controlled by the player has a certain amount of space in the inventory, in which they can be equipped with weapons, shields, skills, etc., etc. There is a lot of it, and you can create really interesting combinations. In general, the use of any (almost) upgrade during the game results in its exhaustion, i.e. it will no longer be possible to use it until the rest is taken. This gives an additional, delicate flavor of strategic 🙂
In any case, the rules are really simple, and visually the game looks really great. The boards are colorful and pretty, and in the box there is a mass of high-quality figurines of both enemies and heroes waiting for us. In addition, the creators very rightly (in relation to Arcadia Quest) improved the functioning of the equipment, deciding to introduce tiles instead of cards. They are easier to reverse, take up less space and are generally more practical.
Is it worth it?
It can be said that this is the perfect game for beer. Easy rules, quick turns of players, high dynamics on the object. Playing individual scenarios also takes a reasonable 60 minutes (with a three-player game). In principle, only the price can be a slight obstacle, but it is known – in these times anything from Kickstarter (that is, with a lot of plastic) must cost. I recommend especially to Lang fans – simple rules and a lot of possibilities in a nice setting!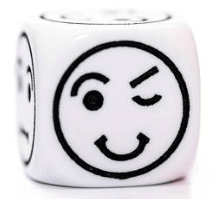 pros ++++++
+ a lot of nice figures
+ quite simple rules
+ good gameplay for an evening
+ dynamic gameplay
+ a lot of significant improvements in relation to the original
+ the death of our heroes means for us. nothing 🙂 just respawn elsewhere 😀
+ a high degree of customization of our heroes
+ just fun to play it!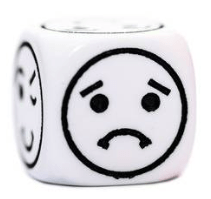 cons —
– setup, namely picking out all the appropriate tiles upgrad'e, despite the nice molding is very cumbersome
– a lot of randomness can be an insurmountable obstacle for some
– the cosmic climate IMHO fits less than the climate of dragon wizards, etc. (Arcadia Quest)
– there could be more event cards
0
Rating on Board Games Geek
Difficulty
35%
Fun from the game
85%
0
Board Games Geek rating
Weight
35%
Fun factor
70%
Designer
Leo Almeida, Thiago Aranha, Guilherme Goulart, Eric M. Lang, Fred Perret
Artist
Andrea Cofrancesco, Nicolas Fructus, Giovanna BC Guimarães
Publisher
CMON Global Limited, Spaghetti Western Games
Year of release
2020
# players
2 - 4
Suggested # players
Best with 4 players
Recommended with 2, 3 players
(14 voters)
Play time
60
Suggested players age
13 and up
Players age suggested by BGG
10 and up
(1 voters)
Category
Adventure, Fighting, Miniatures, Science Fiction, Space Exploration
Mechanics
Dice Rolling, Grid Movement, Modular Board, Scenario / Mission / Campaign Game, Variable Phase Order, Variable Player Powers
Expansions
Starcadia Quest: ARRRmada, Starcadia Quest: Brandalyn & Jakob, Starcadia Quest: Build-a-Robot, Starcadia Quest: Build-a-Robot – Companion Pack, Starcadia Quest: Build-a-Robot – Extras, Starcadia Quest: CMON Comics – Vol. 1 Promos, Starcadia Quest: Needles, Starcadia Quest: Patty & Sherry, Starcadia Quest: Showdown, Starcadia Quest: Space Marauders, Starcadia Quest: Tanaka & Nayomi, Starcadia Quest: Thornetroopers, Starcadia Quest: Yuri & Cury, Starcadia Quest: Zenith Invasion
Family
Category: Dungeon Crawler, Crowdfunding: Kickstarter, Game: Arcadia Quest, Mechanism: Campaign Games, Theme: Anime / Manga, Theme: Chibis
Primary title
Starcadia Quest
Infos courtesy of boardgamegeek.com. More Infos.
You May Also Like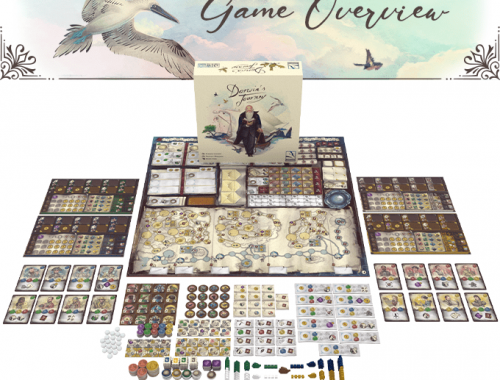 January 21, 2021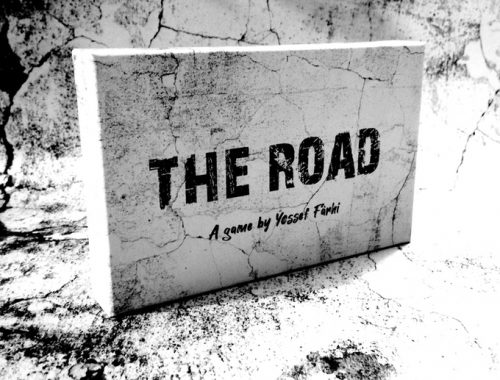 January 18, 2021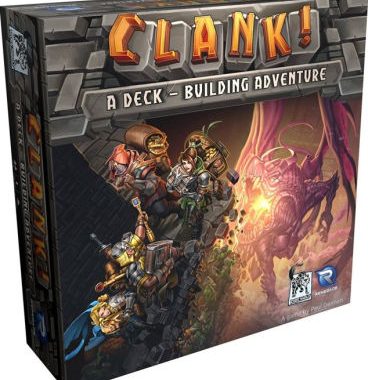 June 18, 2020